HOME_TEST
Today's Headlines
July 24, 2017
---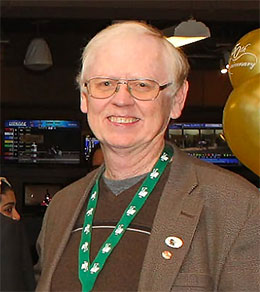 © Coady Photography

AMARILLO, TX—JULY 21, 2017—
Dr. Larry Findley of Vinton, Louisiana was one of three new member elected to join the AQHA Racing Council this month. He will join Debbie Schauf of Edmond, Oklahoma and Ross Bridgen of Medicine Hat, Alberta.
The new members were elected by members of the AQHA Racing Committee. Brigden is an AQHA director-at-large, while Schauf and Findley are AQHA directors. Each will serve a three-year term ending in 2020.
The 10-member Racing Council also includes AQHA Executive Committee Member Butch Wise, Racing Committee Chairman Kelvin Childers and members Bob Gaston, John Hammes, Duayne Didericksen, Melodie Knuchell and AQHA Past President Johnny T


Read More ...
---
---


LQHBA Insider -

YOUNG OWNER ROGELIO MARQUEZ JR. SAVORING DREAM YEAR
The exceptional year continues for Quarter Horse owner Rogelio Marquez, Jr.
The 23-year-old credits his love for horses to his grandfather and dad, who owned horses in their hometown of San Lorenzo, Rio Grande, Mexico. The family moved to Texas in the late 1980's and currently reside in Rosenberg, Texas, a suburb of Houston. They own Marquez Contractors, specializing in concrete and road construction. Their successful business has allowed them to invest in racehorses and 2017 has rewarded them beyond their wildest expectations!
Undefeated Filly Heads to the Rich Lee Berwic
Stallions Spotlight
Search Stallions

Need a 2017 LQHBA Yearling Sales Catalog?