News
- Headlines
December 8, 2023
---
LQHBA Board of Directors Meeting Set Friday, November 17
The LQHBA Board of Directors will conduct a regular scheduled meeting on Friday, November 17 in Opelousas, Louisiana.

© LQHBA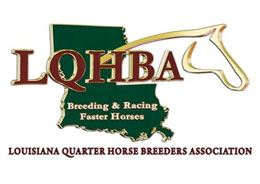 ALEXANDRIA, LA—NOVEMBER 1, 2023—A regular meeting of the LQHBA Board of Directors will be conducted Friday, November 17, 2023, in the "John Henry Room" at Evangeline Downs in Opelousas, Louisiana.
Set for 2:00 p.m. (CST) all LQHBA members and the public are invited but not required to attend.
Please remind anyone that is interested in attending to notify our office to ensure we have proper seating and refreshments.
For additional information visit the association website at lqhba.com or call (318) 487-9506.